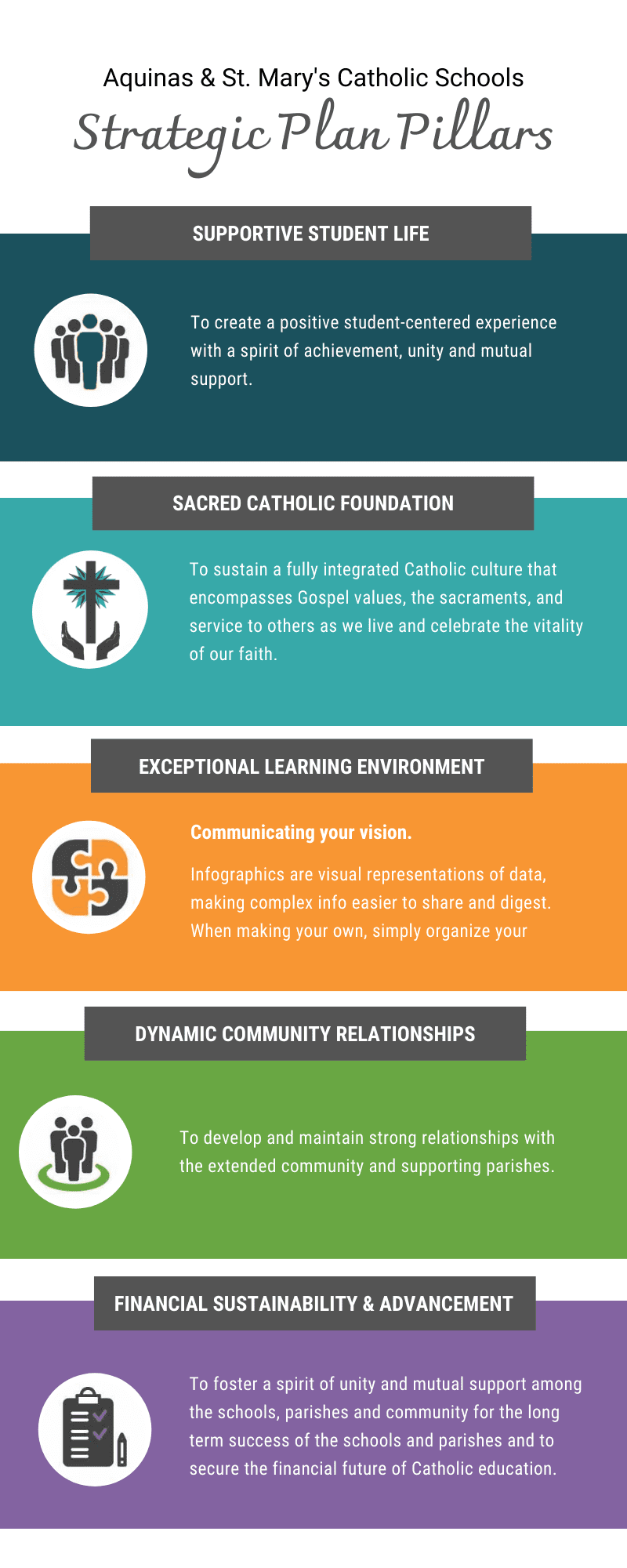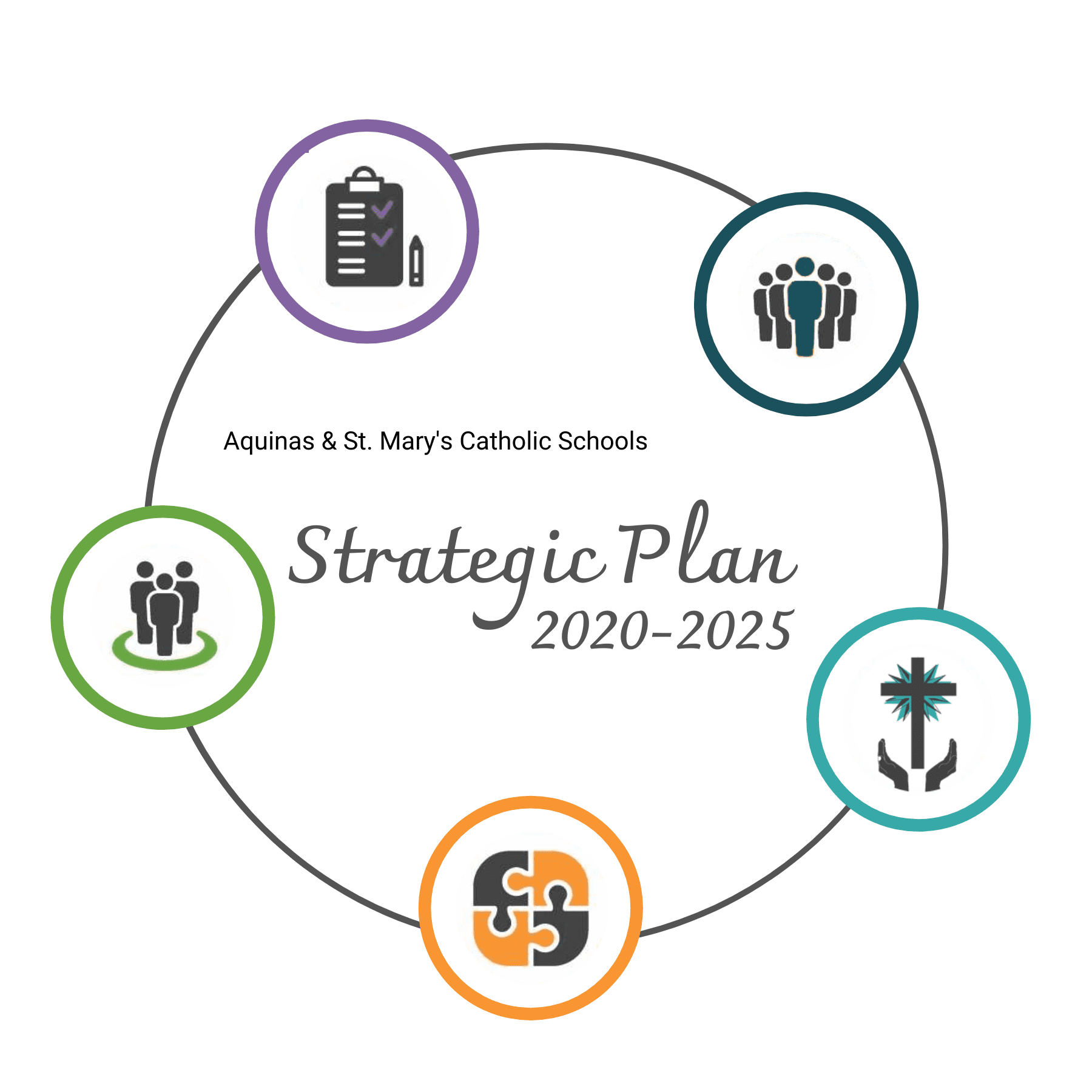 Download the Strategic Plan Booklet Here
Implementation Plan
The Implementation Plan shows each strategy, who will complete it, when it will be implemented, and any estimated costs involved. Each strategy was specifically designed to fulfill one of the 5 pillars of the Strategic Plan. This Plan will be implemented within 2020-2025. Download the Implementation Plans here.
Many strategies have volunteers who have accepted to implement certain strategies. We are looking for passionate volunteers to help implement strategies in these four areas: Alumni Outreach, Mission Trips, Intentional Discipleship Team and Parish Outreach. If you have any questions, or would like to volunteer, download the volunteer form here.
Thank you to all who have generously volunteered to make the Aquinas & St. Mary's Strategic Plan and Implementation Plan possible.