Homecoming Week: September 11-15
All dress up outfits must follow school policy on modesty. In addition, no hoodies, bare leggings, short shorts, hats, sunglasses, cross-dressing, or hair/skin coloring will be allowed on any day.
Teachers reserve the right to have you remove attire/items during class time that are distracting.
Elementary School
*Spirit bottoms allowed all week*
KEEP IT SIMPLE. Dress up as much or little as you want! No need to buy extra clothes/outfits. Not required to dress up.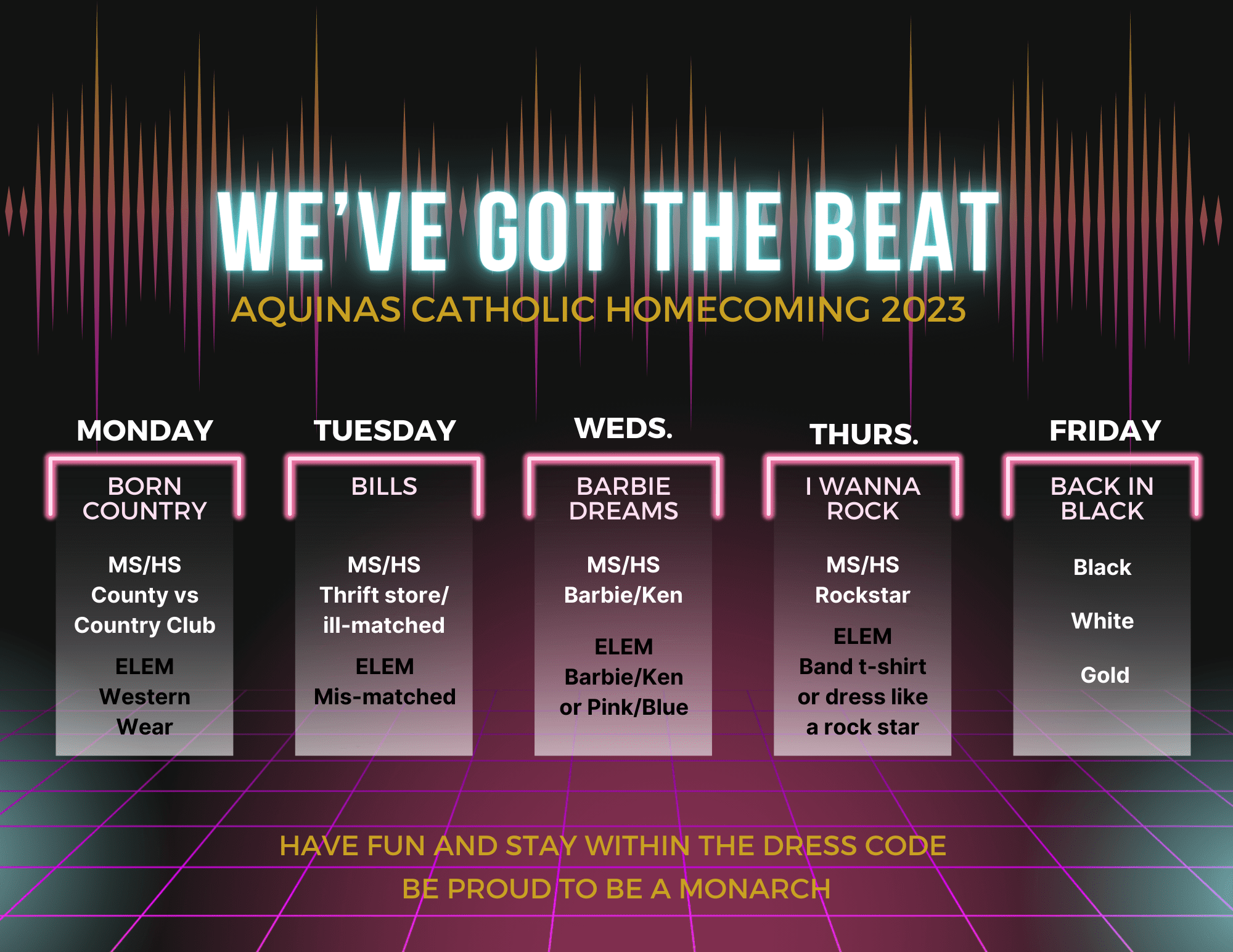 Homecoming Dance Attire
excerpt from the handbook
Homecoming is a SEMI-FORMAL event. Girls may wear dresses, skirts, or dress slacks with nice blouses, sweaters, or tops. Nothing low-cut, or backless is permitted. Dress hemlines and/or slits must be at least 2 inches below the fingertips, and midriffs may NOT be exposed.
Boys must wear dress slacks and dress shirts with collars. Sweaters may be worn. No jeans or shorts are permitted.