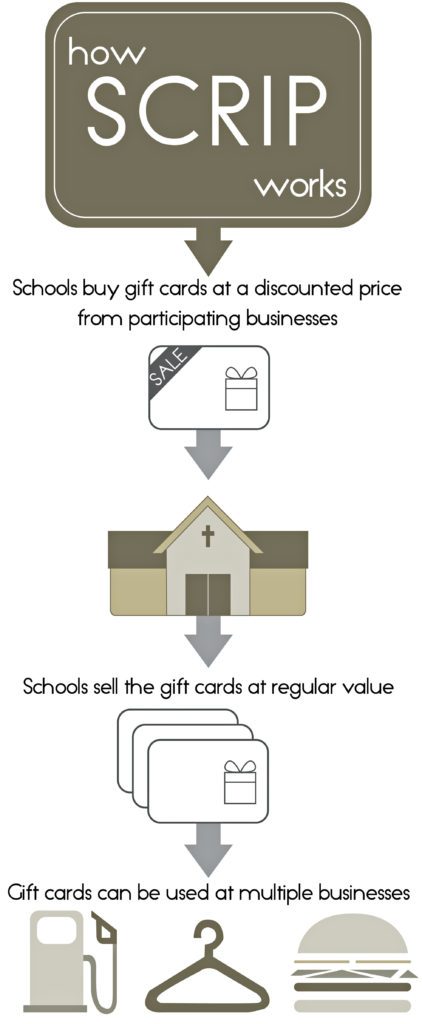 What is SCRIP?
"SCRIP" literally means "substitute money". SCRIP is a cooperative effort between Aquinas & St. Mary's Catholic Schools and businesses.  The SCRIP Team purchases gift cards from participating businesses at an agreed upon discounted price. The Team then sells the gift cards at the full face value. Thus, the discounted difference is a profit for Aquinas & St. Mary's Schools. (As shown on right)
What does SCRIP look like?
SCRIP is sold as a gift card to any of our SCRIP Business Partners.
History of SCRIP
Aquinas & St. Mary's SCRIP Program started in 2005 as a way to fund the Keep Tuition Affordable Program, without having another fundraiser. It is now accessible for all parishes in the David City Deanery. The SCRIP Team is working at adding new locations and vendors. Please visit www.shopwithscrip.com for a complete retailer list.
Where can SCRIP be purchased?

Aquinas & St. Mary's SCRIP Enrollment Code
Email us at info-aquinas@cdolinc.net

SCRIP Order Form here
SCRIP Brochure here
Vendor Information here