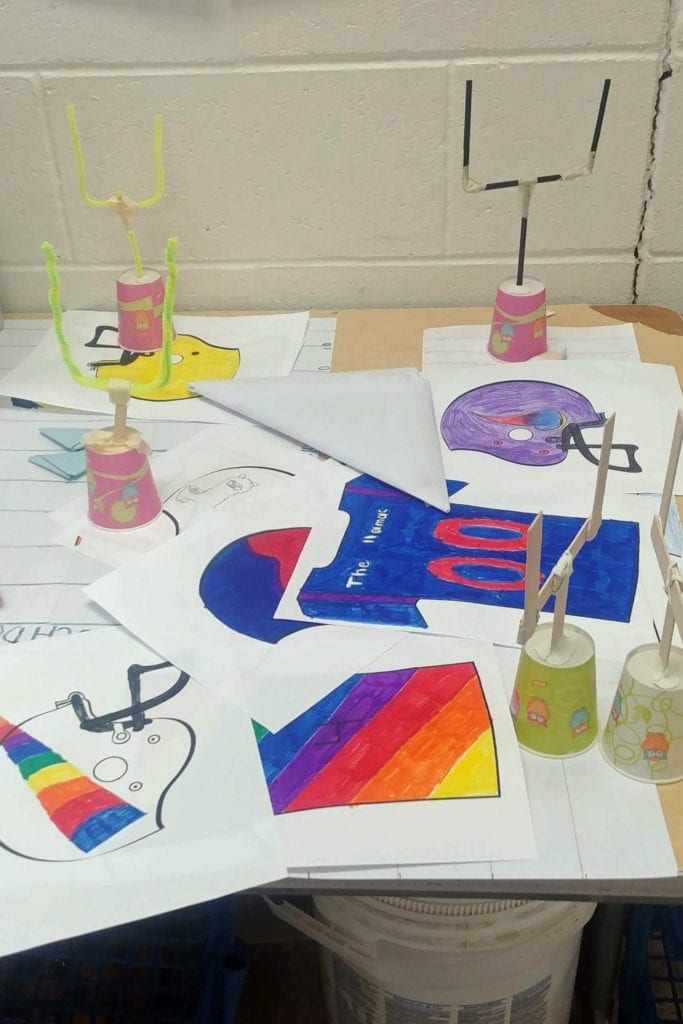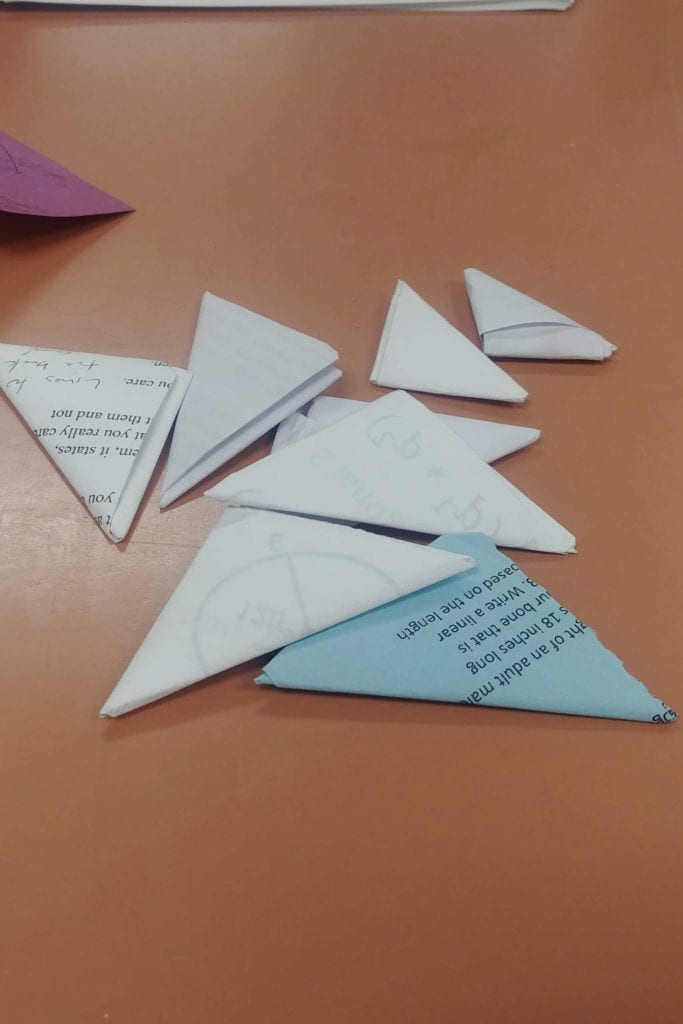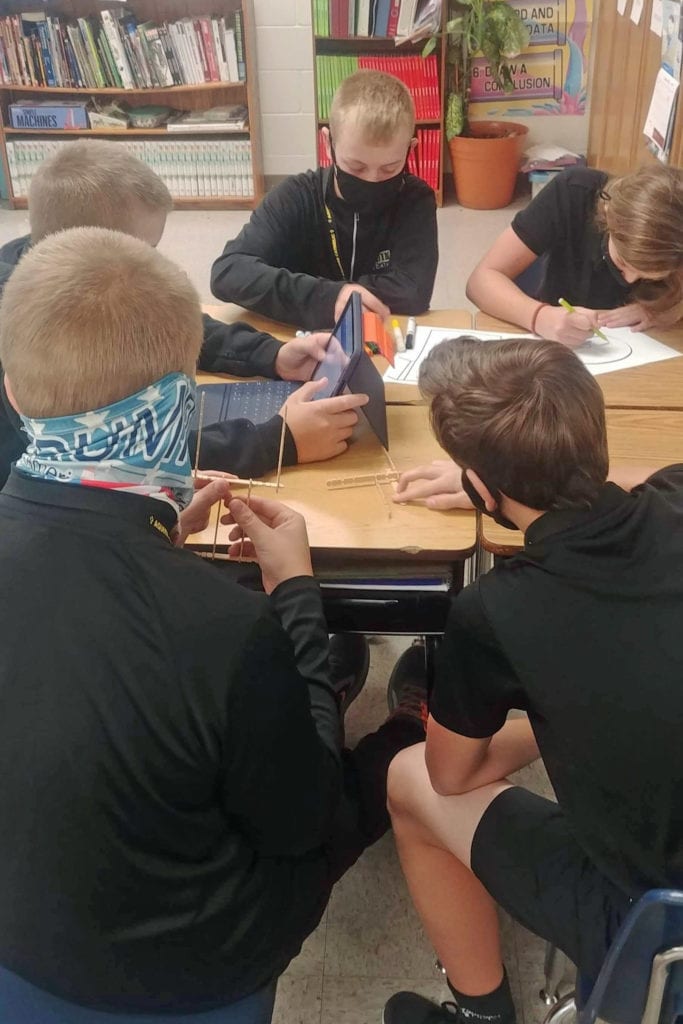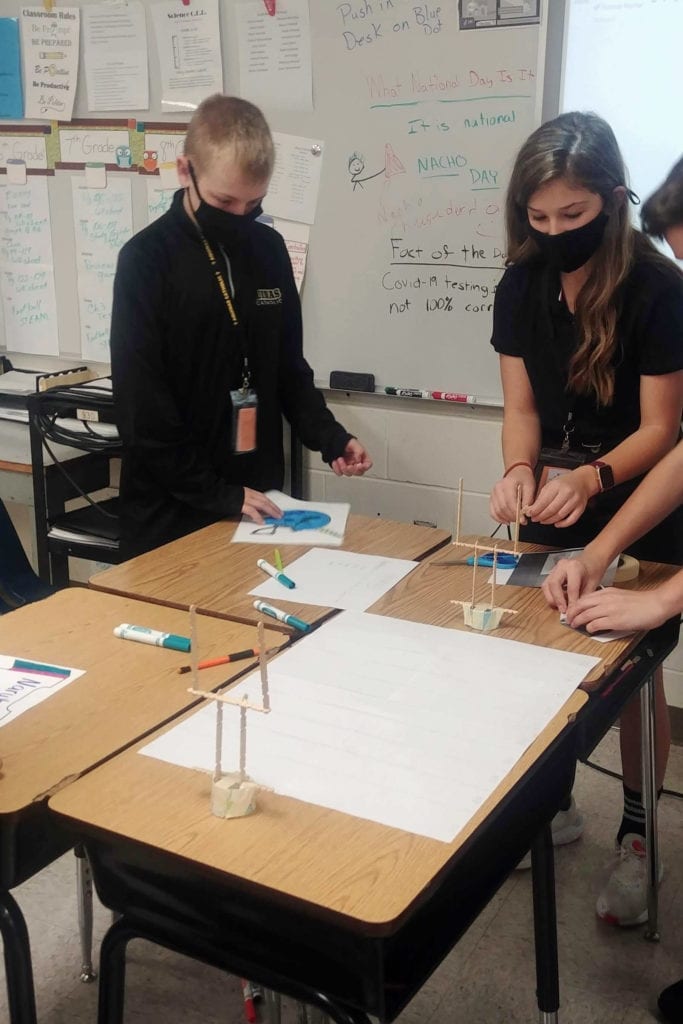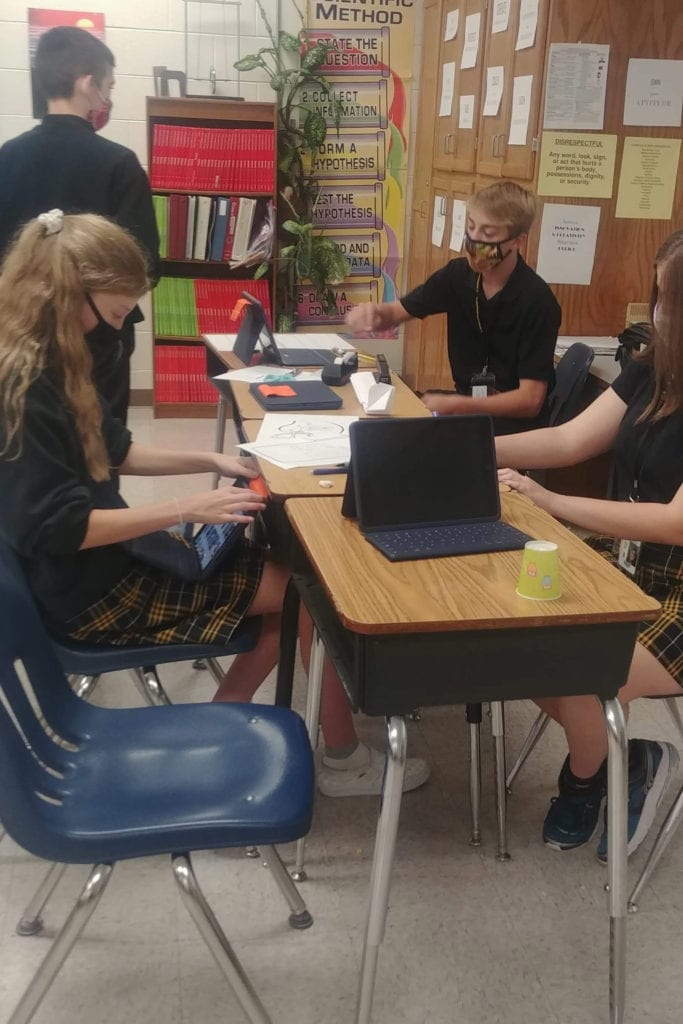 On Friday, November 6, Mrs. Mayo's middle school classes had a fun STEAM day. (STEAM stands for Science, Technology, Engineering, Art, and Mathematics.)
It may just look like the kids had a fun day playing flick football, but they were actually learning!
Students had to design their teams helmets and jerseys. Next they created football fields and goal posts. Using paper, they created different footballs to flick through the goal posts. Students had to graph the data they acquired testing the size and styles of footballs.