Aquinas Catholic Journalism & Broadcasting Team finished in sixth place at the 2023 NSAA State Championships on April 24th. (from left to right) back row: Sam Hilger, Jakob Kavan, Ava Hilger, Claire Wisnieski, Jaylin Jakub, and Noah Grady. Front row: Allisen Jelinek, Avery Olltmer, Ceceila Sisco, Mara Yindrick, Lacie Hartman, Mackenzie Kobza, and Maggie Svec. 
Sam Hilger placed eighth in the Broadcast Sports Story. Ava Hilger and Avery Oltmer placed eighth in the Broadcast Public Service Announcement. Mara Yindrick placed seventh in the Broadcast Sports Story. Mackenzie Kobza placed fourth in Yearbook Theme Copy Writing. Maggie Svec placed third in Editorial Writing. Jakob Kavan and Allisen Jelinek placed third in Broadcast News Story. Noah Grady and Claire Wisnieski placed third in Broadcast Feature Story. Jaylin Jakub and Lacie Hartman placed second in Broadcast Feature Story. Lacie Hartman, Cecelia Sisco, and Allisen Jelinek were State Champions in three categories, which are featured below.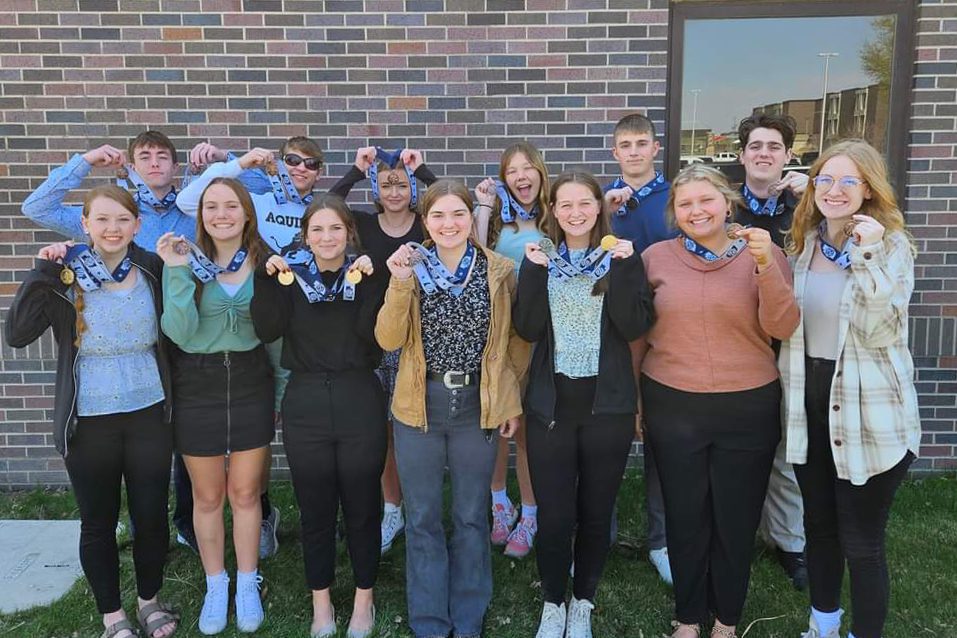 What did the fast-walking hot dog say to the slow-walking hot dog? "Ketchup!" The Frankfort High Hot Dogs broke records this year by raising over $32,000 at a community service project aimed to benefit the Frankfort and Beans communities. The Hot Dogs called this project the Weenie Roast.
The senior class's initial goal was to raise $1,000 for the town's local food pantry, but when Senior Class President Allie Smores posted a video on TikTok advertising for the roast, the town went wild. The video was viewed by over 7 million people and was shared over 800,000 times. "When my video went viral it changed everything for the better. Not only did we reach our goal, but then some!" said Smores.
Many items were needed to make this event possible. Together, the senior class supplied their grills and served at the event, the 10,000 hot dogs were graciously donated by Hy-Vee, and Inflatable Wonderland supplied 3 bounce houses for entertainment. At the end of the night, the Hot Dog Athletic Boosters raffled off a 2023 Ford F150, donated by Frankfort Ford.
After being persuaded by his wife to attend the event, William Wienerschnitzel went home with the brand new F150. "I wasn't even going to come to the Weenie Roast… My wife kindly suggested I show up to support my town and I am sure glad I did. Hot diggity dog this was an epic Weenie Roast!" said Weinerschnitzel.
The Weenie Roast brought together an estimated 6,500 community members. Frankfort High Principal Beth Bologna believes the roast would not have been as successful without help of this year's senior class. "Our senior class is filled with the best and brightest. The communities of Frankfort and Beans really banded together to support our kids and our towns," said Bologna. Bologna also stated it is in the works to make the Weenie Roast an annual event.
The money raised from the roast went to support the local Frankfort food pantry and paid off any outstanding lunch balances for the 1,300 students at Frankfort High. Smores stated, "It was a super crazy evening, and we can't believe so many people showed up to support us. What a wonderful way to cap off my senior year at Frankfort! Go Hot Dogs!"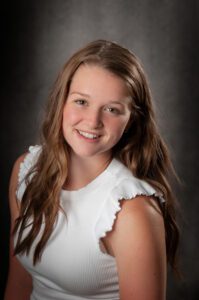 Lacie Hartman
State Champion
Yearbook Feature Writing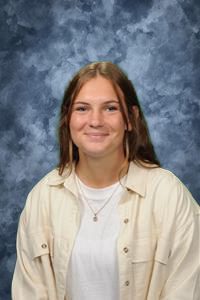 Cecilia Sisco
State Champion
Broadcast News Story
Cecilia Sisco
State Champion
Broadcast Public Service Announcement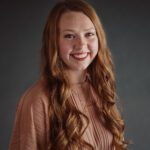 Allisen Jelinek
State Champion
Broadcast Public Service Announcement