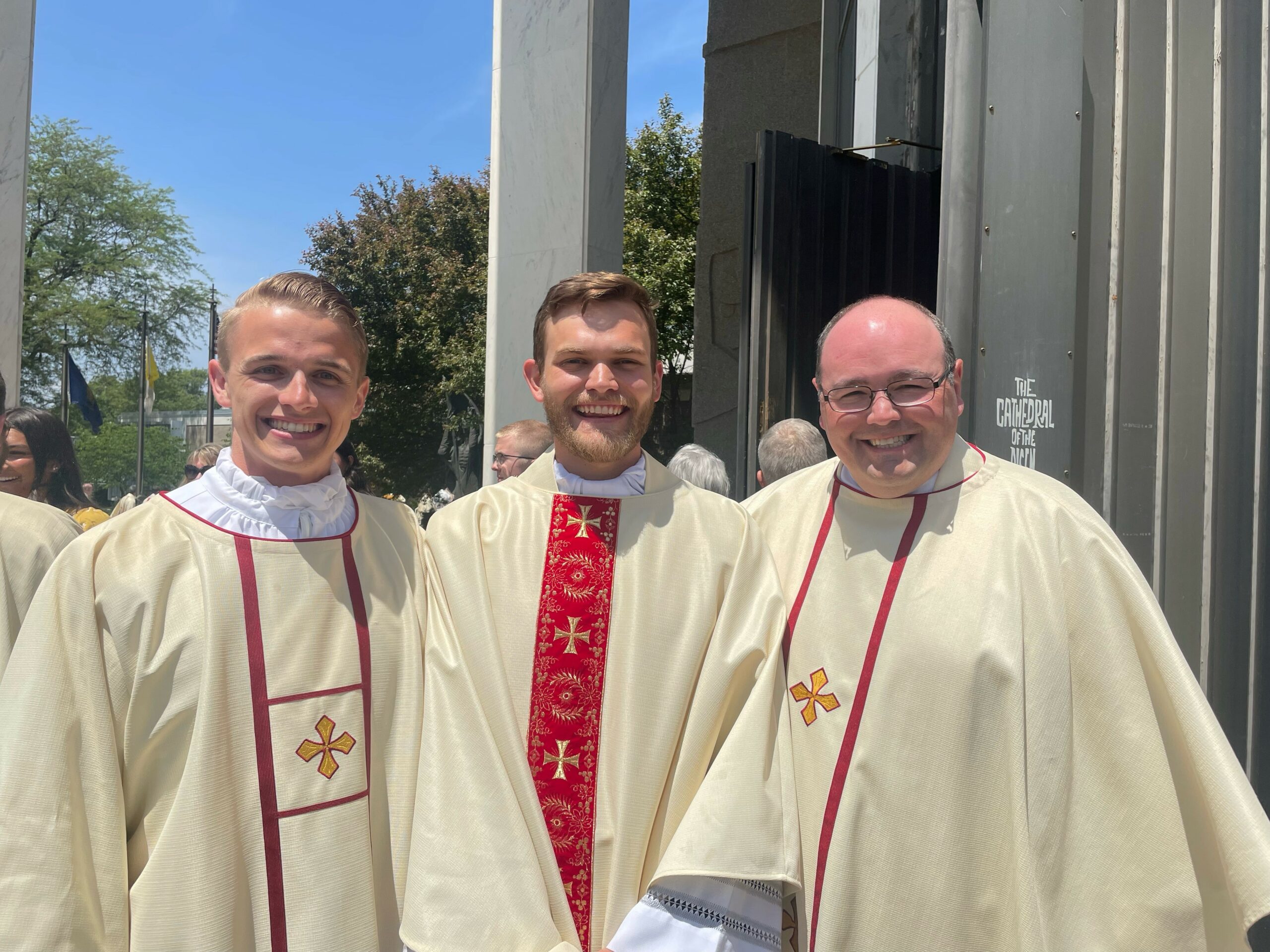 Celebrating such a joyous occasion (pictured from left to right) Deacon Augustine Reimers, Fr. Scott Nemec, and Fr. Michael Ventre
Beyond proud, that two men from Aquinas Catholic were ordained a Deacon and a Priest this weekend. Thank God for their yes, and their service to the Church. Thanks also to the parents, teachers and staff who have formed them over these years. Congratulations to Father Scott Nemec and Deacon Augustine Reimers. We are truly blessed.
Deacon Augustine Reimers was ordained as a Deacon on Friday, May 26. 
Fr. Scott Nemec was ordained into the priesthood on Saturday, May 27. You can watch the Ordination Mass here.