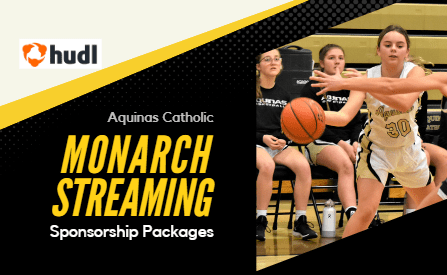 KEEP THE FANS CONNECTED
The Monarchs have Hudl Streaming Sponsorship Packages available for the 2023-2024 school year. With four sponsorship opportunites there are levels available for all Monarch fans.
Coverage includes Middle School, JV, and Varsity home activities in the south gym or at the football field. Coverage of music concerts from Preschool through 12th Grade are broadcasted. 
STREAMING STATS from 2022-23
Aquinas Catholic Activities Channel on YouTube @aquinascatholicmonarchs