Creating a Strong Foundation
At Aquinas, the curriculum includes the incorporation of Catholic Identity across all subjects. Kindergarten – 5th Graders are blessed to participate in daily Mass, weekly visits from a priest, and monthly Penance Services. Aquinas celebrates learning and living virtuously through Social Emotional Learning (SEL). Through the Saints, students learn how courage, gratitude, forgiveness, and compassion lead to choosing love, just as Jesus has taught us.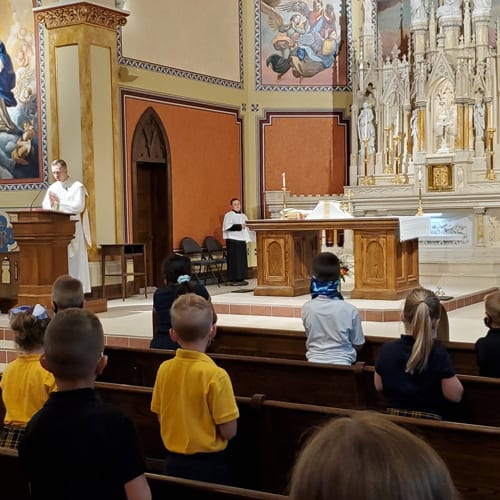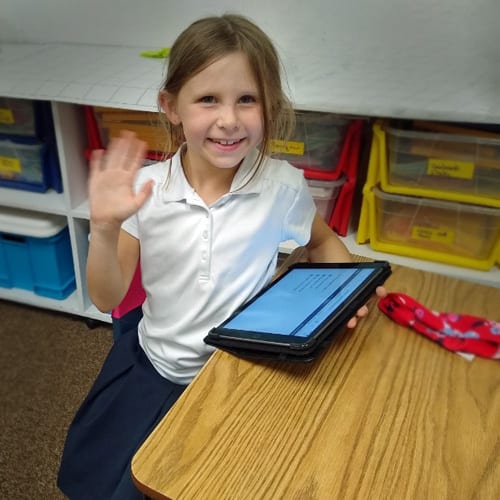 Academic Excellence
Through exploration, discovery, and reflection, Aquinas encourages academic excellence accredited through Cognia. Parents partner with teachers to help students develop organizational skills and independence in school work, so that each child realizes their God-given potential. At every grade level, teachers surround students with kindness, encouragement, and support in the core subjects of Mathematics, Language Arts, Science, Social Studies, and Religion. Aquinas will enrich the whole student experience where critical thinking skills are taught and emphasized as students build a strong foundation for future learning.
Extended Day
Holy Family Early Learning Center offers extended day care for students Grades Pre-K through Grade 5 from 3:30-6:00 pm, each day that school is in session. Students are able to enjoy a snack and social time. Quiet time is a great opportunity to get a jump start on homework.  There are even teachers and high school students who can give one-on-one homework assistance. Physical games, outdoor play, indoor games, STEM activities, even baking are all part of Extended Day at Holy Family. Learn more here.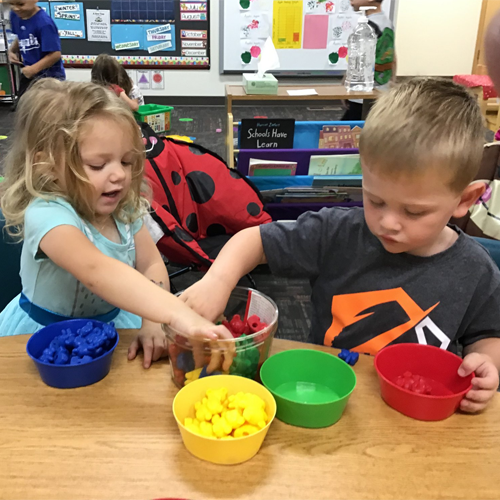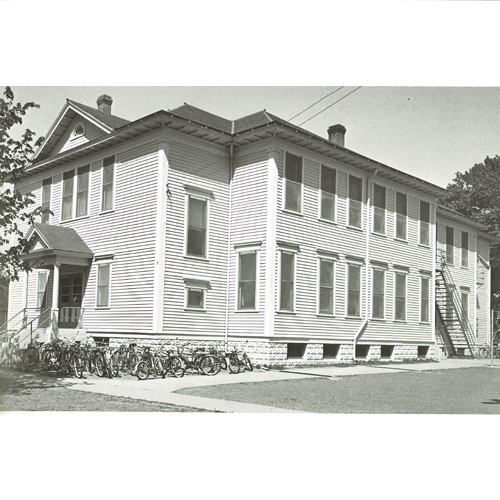 History
St. Mary's Grade School opened in 1899. The first school was built on the corner of 5th & I with two classrooms and a music room. Ninety-five pupils enrolled for the first academic year. Four Sisters of Loretto staffed the school for 16 years.
In 1909, the school was moved to 5th and J Street.
In 2021, St. Mary's School merged completely with Aquinas Middle & High School to create Aquinas Catholic Schools.