Welcome!
We are happy that you are considering a partnership with Aquinas Catholic Schools for your child's education and encourage you to spend time exploring our website.  "The Mission of Aquinas Catholic schools community is to provide a Christ-centered learning environment where we develop individuals to be disciples of Christ in all areas of their lives." We are proud that we have faithfully lived that mission continuously since 1899. Since those early years of the Catholic faith in Butler County, literally thousands of children, both Catholic and those of other faiths, have been given the life-long foundation of faith in God, excellence in academics, and service to others as a way of life at Aquinas Catholic Schools.
A Catholic education encompasses the whole child – spiritually, socially, emotionally, physically, and intellectually. And by means of our partnership with you, the first educators of your children in the faith, Aquinas strives to support your entire family. As Pope St. John Paul II said, "As the family goes, so goes the nation and so goes the whole world in which we live."
Thank you for your interest in Aquinas Catholic Schools. We hope that what you see here will encourage you to visit our campuses, observe the sense of a Catholic community and consider the top-notch educational programs we offer. You'll quickly discover why the Aquinas Catholic Schools experience is like no other. We look forward to serving you.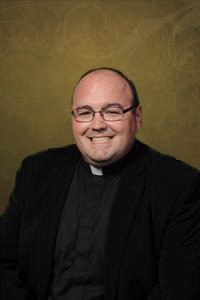 Sincerely yours in Christ,
Fr. Michael Ventre
Why Choose a Catholic School?
Aquinas Catholic Schools is blessed to be within the Diocese of Lincoln. They compiled thirteen reasons to Choose a Catholic education for your children. Read them all here.
Parents are the Choosers
Parents are the primary educators of their children, and the choice of schools for their education must be made by the parents. Their primary obligation toward their children is to get them to heaven.
Dignity of Each Person
The dignity of each person, an acknowledgement of each person's uniqueness and talents,
is based in the acknowledgement
that each child is a gift from God, and a child of God, made in His image and likeness.

Jesus Christ
Jesus Christ is the model for all students, reflected in the personnel hired, the daily schedule, and in the text books and resources used.