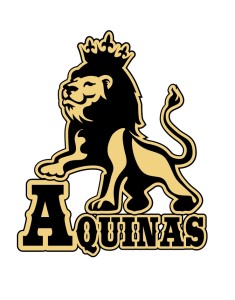 Aquinas Catholic educates the whole person spiritually, intellectually, socially and physically. Athletics play a major part in our students' development. Our goal is to provide opportunities for all levels of student-athletes to participate in a variety of sports. While we take great pride in our athletic accomplishments, attention is paid to the academic and spiritual growth of our student-athletes. Our goal for the Aquinas Catholic student-athlete is to put forth their best effort and display the highest level of sportsmanship and through participation, develop their faith, spirituality and character.
Heavenly Father,
We entrust this contest to your providence and protection. We ask you to keep our athletes safe. May the competition today not divide us, but build us up in mutual respect as the children of God. May we do all things for you glory. We ask this in the name of Jesus the Lord.
Amen.
Aquinas Catholic is subject to and governed in part by the rules and regulations for co-curricular activities of the NSAA.